Mr. Dexter Williams's position as the new director of West Carroll Special School District became official last night when he and Mr. Jimmy Halford, school board chair, signed the contract for his selection as director. Mr. Williams will begin his duties on June 1. Mr. Williams is a former graduate of West Carroll High School and Union University. He also received his Master's Degree in Educational Leadership at Trevecca University. He has served two years as the principal at West Carroll Jr. Sr. High School. Mr. Williams and his wife, Amber, make their home in Medina with their three children, Kayleigh, Kaleb, and Karcyn. Amber is a teacher at South Gibson High School. Mr. Williams stated that he looks forward to leading the school district where he began his education. Students and staff look forward to working with him as well. Good luck, Mr. Williams.
---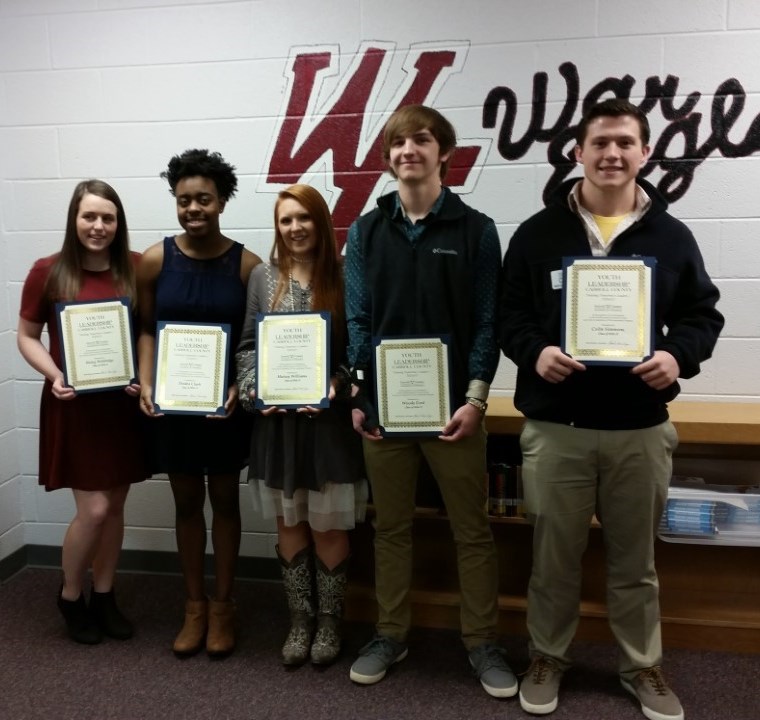 West Carroll Students, Haley Wildridge, Deidra Clark, Maisey Williams, Woods Ford, and Colin Simmons, graduated on March 15 from the Carroll County Chamber of Commerce Youth Leadership Program. The program is held annually to acquaint Carroll County High School Students with services available in Carroll County as well as other business tips. West Carroll congratulates these students on a job well-done.
---
2017-2018 Kindergarten and Pre-K Registration
2017-2018 Kindergarten and Pre-kindergarten early registration will be held Tuesday, April 11th from 8 am to 6 pm. For more information, see the Enrollment and Attendance tab on the right or call West Carroll Primary School at 986-8359.
---
West Carroll Schools will dismiss at 11:30 a.m. on April 13.
---
See school alert's note below for information on receiving weather alerts.
---
The Tennessee Department of Education released 2016 report cards for the state and local school districts today, December 13. Access the report cards here.
---
West Carroll is now on Facebook. Here's the link: https://www.facebook.com/West-Carroll-Special-School-District-1789050634671043/ or just search for West Carroll. For an update regarding West Carroll's media presence click here.
---
School Alerts
Our schools now have the capability to make automated calls to parents including inclement weather alerts. These calls will be made to the primary phone number listed for the students. The contact information can be updated through the Parent Portal. (Do not contact the Carroll County link that has been used in the past.)
Please remember to also update your student's information at their school if your address or contact information changes.
Parents can also sign up for text messages or emails in the event of inclement weather. Click on the NotifyMe box and complete the information.
---
2016-2017 Information Links
2016-2017 State Assessment Schedule (click)
2016-2017 Local Assessment Schedule (click)
School Calendar 2017-2018 (NEW!)

School Calendar 2016-2017 UPDATED 8/12/2016!
State Statutory Rights of Parents and Students
Individualized Education Account(IEA)Program
(Re
v
/9/2014)